16
« on: September 07, 2014, 17:47:49 PM »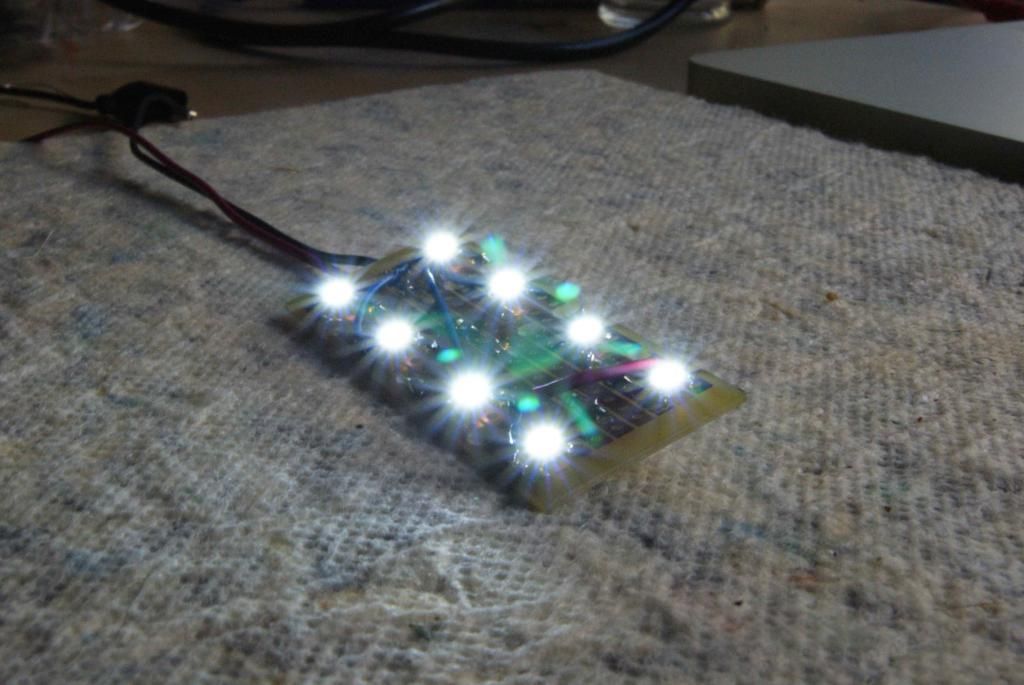 So this is my first prototype Game Gear LED backlight.
I've used 8 PLCC2 cool white LEDs for this. They are running quite low power currently, although they are brighter than the image alludes to. I can optimise this for the next attempt which will be 12 LEDs (4 x 3).
My aim is to keep this as low power as possible (I know, I know, 12 LEDs right!) and to achieve a decent screen illuminance which is both bright and uniform.
The second stage will be to incorporate a PWM circuit which will attempt to address some of the motion blur issues seen in fast moving games.
After checking the potential sources in the Game Gear, I noticed it had 34V and 5V circuits.
I originally tried the LEDs in series at 34V, in situe, but it was too power hungry and tripped the protection circuit in the PSU regulator IC.
This board is actually running from a 9V external supply at the moment.
The internal 5V feed powers the 200VAC transformer for the current backlight so I'm hoping this will have more guts.
Ideally I'll remove the surplus components first. I do not want to do this on my current Game Gear though, hence the request for scruffy old units.
I'll update this thread as I progress
Cheers