16
« on: July 27, 2018, 19:58:58 PM »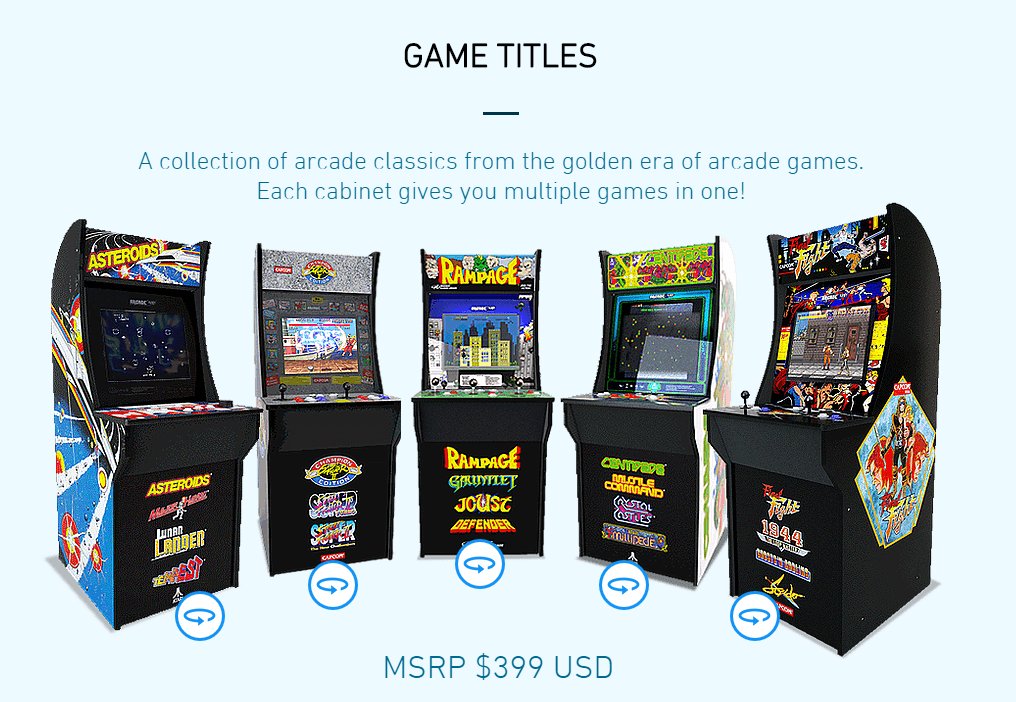 Now this is what I'm talking about, no more of those mini arcade machines! These are 3/4 scale arcade cabinets but you can also buy a riser to sit it on and make it full size. 17" screen too.
You can see the full list here.
https://www.arcade1up.com/
Only thing stopping me from getting one is they are damn expensive! As you can see in the picture they were $399 but I see they are now doing pre-orders for $299. Not sure if that's a limited time deal or if they just lowered the price. Here in Canada though Walmart is selling them for $499.99!!!
If they had 50 or 100 games in each one I'd be much more tempted but at that price and with such few games on each it's just too much.