I'm not sure if anyone will find this interesting, but as I was looking through my collection, it occurred to me that Capcom had changed the logo for their Resident Evil series several times over the years.
In Japan, the game is known as Biohazard.  The original logo for the 1996 PlayStation game was not incredibly fancy or stylized, but attention-grabbing nonetheless.
When Biohazard was localized in the West, the name was changed to Resident Evil due to copyright concerns, but the minimalistic logo design remained the same.

This logo would more or less define the series through the '90s.  It appeared once again on
Code Veronica
(Dreamcast), and was utilized for a number of offshoot titles, like
Resident Evil Survivor
and
Gaiden
.  It was reused for the Resident Evil
comic books
,
toys
, and
novels
.
The "classic" logo underwent a minor transformation for Resident Evil 2, where the R and the V are stretched slightly below the baseline.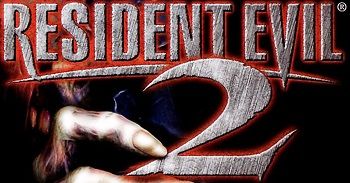 The next game, Resident Evil 3: Nemesis, featured an even more stylized version of the logo.  Though you can still make out the original font in the word "Resident," it's clear that they were experimenting with a different effect.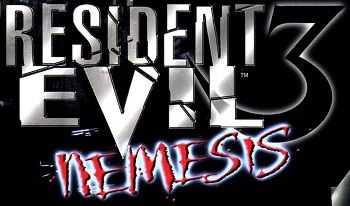 In 2002, the first Resident Evil movie hit theaters around the world, and with it came a new logo.  Incidentally, this logo would remain consistent for all theatrical releases.

Around this time, Capcom decided to integrate the movie logo into their latest Resident Evil offshoot series, Outbreak, which focused on online play.  Both Outbreak games recycled the logo from the films.

In 2002, when Biohazard was remade for the GameCube, the Japanese logo was revamped with a new look.  The subsequent games, including Biohazard 0 and Biohazard 4, kept the same design.

Meanwhile, the West got localizations of Resident Evil and Resident Evil 0 on the GameCube with this "typewriter" style logo.

It wasn't until Resident Evil 4 was localized in the West that the logo finally matched the Japanese design.
The latest games, including Resident Evil 5, Revelations, and 6, have adopted this design, which appears to be the new standard.  If you ask me, it's a bit plainer looking than earlier iterations.