Published: 12 July 2016
Hits: 353
Overscan Invaders
Space Invaders, a two dimensional alien attack which sees their mothership frequently flyby to check on her troops as you blast them all to smithereens with a cannon that can only reload once the previous shot has hit its target or disappeared off-screen. Hmm, it sounds rather lame but actually it works and it works very well of course!
Add a comment
Published: 12 July 2016
Hits: 344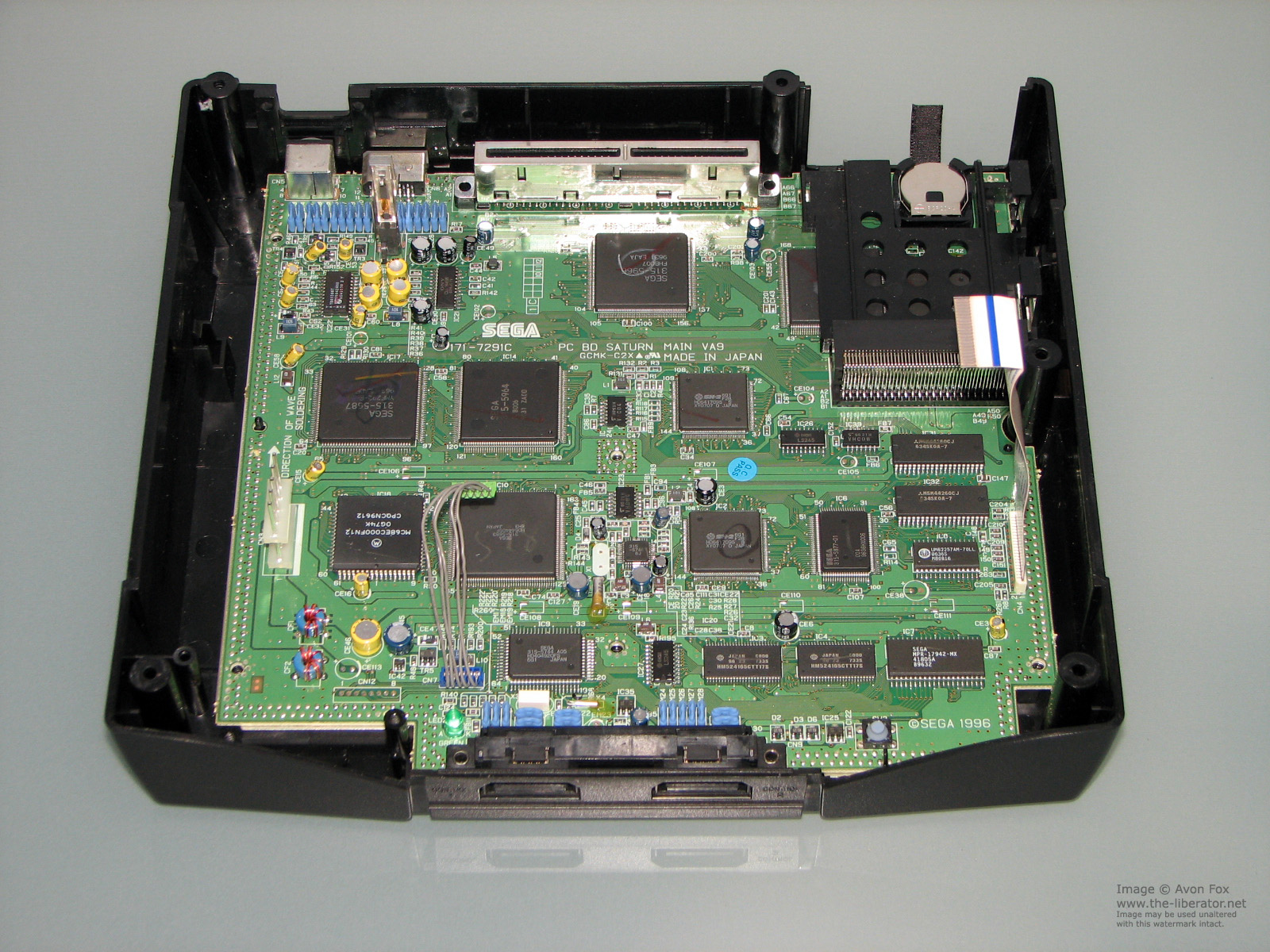 Sega Saturn unravelled after 20 years
The Sega Saturn has been deemed not only one of hardest consoles to program software for, but also emulation of this system has been tricky for quite a few people wanting to get the very best out of this machine. With consoles of all types and sizes now moving into their twilight years certain elements of these machine are beginning to fail quicker than others, examples of say the CD lens beginning to stop reading discs, or power strips weakening etc. causing your lovely console to bow out before its time.
Add a comment
Published: 09 July 2016
Hits: 472
Ranarama
Many games seem put you in command of a musclebound warrior or perhaps a Hollywood hero with a deadly automated weapon. Not so with Ranarama, how about a novice magician called Mervyn who has accidentally turned himself into a frog. Yep, you're a frog!
Add a comment
Published: 09 July 2016
Hits: 262
Rambo III
Colonel Trautman has a new mission in Afghanistan, helping the Mujahedeen freedom fighters against a repressive Russian invasion. He aims to assemble an elite team to accompany him, and John Rambo is top of the list.
Add a comment
Features
Donkey Kong Arcade Machine – The Home Straight - Part 2
Part 2 – The Home Straight
So in Part 1 you will have followed my journey so far in restoring this beat up Donkey Kong cab. I felt I was in the home straight now – it was time for some artwork to be applied to the sides of the cab. This part scared me to death, because once the art is on, it's on. You can't get it wrong, there are no second chances. So here it is. A step by step guide to applying side art:
Read more ...
Donkey Kong Arcade Machine – Raising The Dead - Part 1
Part 1 – Raising The Dead
I can't imagine what it must've been like to build arcade cabinets from the ground up on a factory production line back in the early 1980s. Rumour has it that those employed by Atari in California to hand build the classic cabs we know and love, were largely low-paid, permanently stoned hippies and Mexicans (am I allowed to say that?!). Some even go as far to say that the unique musty arcade "smell" you get when you switch on a thirty year old arcade cabinet is part weed, infused into the wood of the machines by the workers smoking on joints all day on the production lines.
Read more ...