Published: 14 July 2016
Hits: 431
Nintendo is relaunching the original NES, complete with HDMI and 30 built-in games.  
Seasoned gamers looking to relive their glory days will soon have an all-new reason to do so thanks to Nintendo. On Thursday the company announced the upcoming re-launch of the NES—yes, the original Nintendo Entertainment System is coming back, albeit in a much smaller form factor.
Add a comment
Published: 13 July 2016
Hits: 624
Mega Visions – Welcome to a new kind of SEGA magazine
The Official Dreamcast Magazine, SEGA Visions, Mean Machines Sega ... these are just a few of the classic SEGA magazines from days gone by. It seems so long ago that there was a dedicated SEGA magazine we could call our own, but the time has come for SEGA fans to get their very own magazine once again!
Add a comment
Read more: Mega Visions – Welcome to a new kind of SEGA magazine.
Published: 12 July 2016
Hits: 356
Overscan Invaders
Space Invaders, a two dimensional alien attack which sees their mothership frequently flyby to check on her troops as you blast them all to smithereens with a cannon that can only reload once the previous shot has hit its target or disappeared off-screen. Hmm, it sounds rather lame but actually it works and it works very well of course!
Add a comment
Published: 12 July 2016
Hits: 348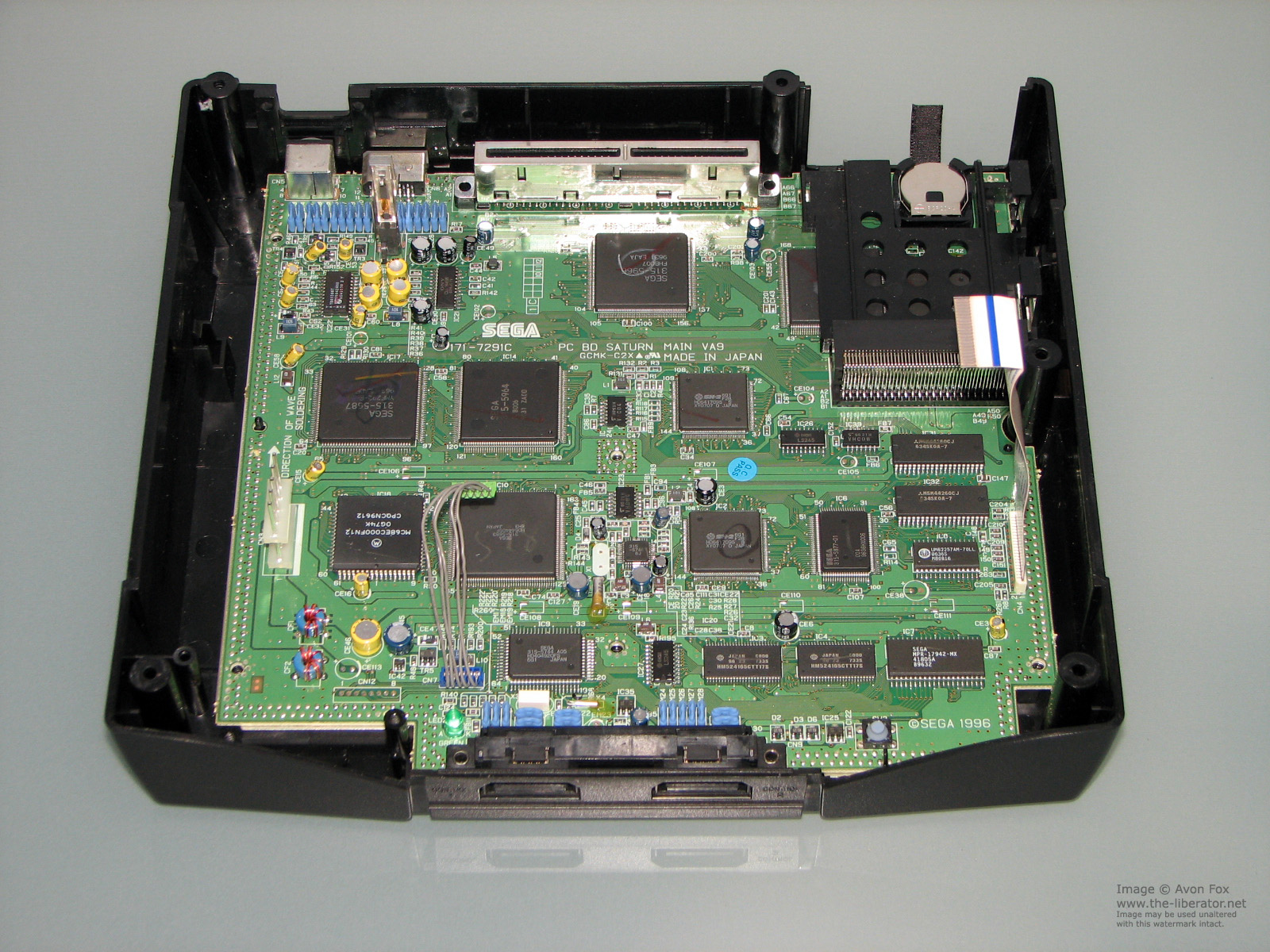 Sega Saturn unravelled after 20 years
The Sega Saturn has been deemed not only one of hardest consoles to program software for, but also emulation of this system has been tricky for quite a few people wanting to get the very best out of this machine. With consoles of all types and sizes now moving into their twilight years certain elements of these machine are beginning to fail quicker than others, examples of say the CD lens beginning to stop reading discs, or power strips weakening etc. causing your lovely console to bow out before its time.
Add a comment
Features
Donkey Kong Arcade Machine – The Home Straight - Part 2
Part 2 – The Home Straight
So in Part 1 you will have followed my journey so far in restoring this beat up Donkey Kong cab. I felt I was in the home straight now – it was time for some artwork to be applied to the sides of the cab. This part scared me to death, because once the art is on, it's on. You can't get it wrong, there are no second chances. So here it is. A step by step guide to applying side art:
Read more ...
Donkey Kong Arcade Machine – Raising The Dead - Part 1
Part 1 – Raising The Dead
I can't imagine what it must've been like to build arcade cabinets from the ground up on a factory production line back in the early 1980s. Rumour has it that those employed by Atari in California to hand build the classic cabs we know and love, were largely low-paid, permanently stoned hippies and Mexicans (am I allowed to say that?!). Some even go as far to say that the unique musty arcade "smell" you get when you switch on a thirty year old arcade cabinet is part weed, infused into the wood of the machines by the workers smoking on joints all day on the production lines.
Read more ...